Veterans Benefits Services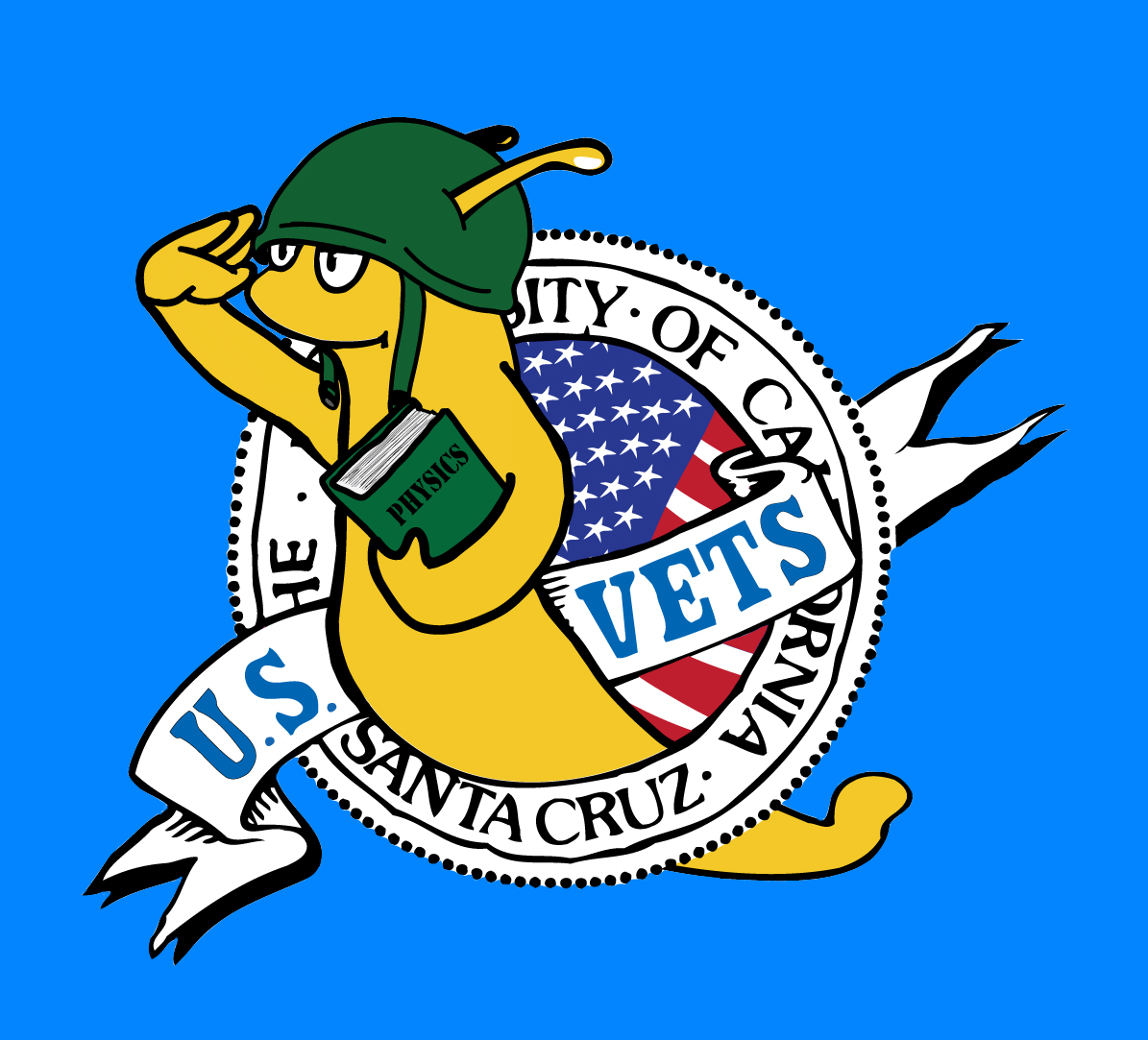 Welcome | First Steps | Sharing Document Securely | Military-Connected Benefits Drop-In Advising
Welcome
Welcome to UC Santa Cruz's Veteran Benefits Services Office. We serve as a liaison between the Department of Veterans Affairs (VA) and UCSC veterans and military-connected students.  Our mission is to assist you in processing your veterans' education benefits while pursuing your degree. Our dedicated staff is here to provide you with the information and support in navigating the complexities of VA education benefits, ensuring a seamless experience throughout your academic journey.
Whether you have questions about eligibility, application processes, or accessing specific benefits and services, our knowledgeable team is ready to assist you. We understand the unique challenges faced by veterans and their dependents, and we are committed to helping you make the most of your educational opportunities at UCSC. Thank you for entrusting us with your veterans' education benefits. We look forward to supporting you in achieving your academic goals.
First Steps
Upon your acceptance to UC Santa Cruz, it is important to initiate contact with the VA Certifying Official. Please notify us by email at vets_benefits@ucsc.edu. Upon receiving your email, we will send you a "Welcome Email" that will include all the information you will need in order to use your VA benefits. Additionally, to assist you in activating your education benefits at UCSC, we have provided below links to comprehensive information and instructions.
By following these steps and utilizing the provided resources, you can ensure that your education benefits are properly activated and that any necessary documents are securely transmitted. Should you have any further questions or require additional assistance, please do not hesitate to reach out to the School Certifying Official for guidance.
Sharing Documents Securely
To securely share your documents with us via email, UC Santa Cruz utilizes Virtru, a trusted data encryption service. To begin the process, please notify the School Certifying Official at vets_benefits@ucsc.edu that you require document sharing. We will promptly respond to your email, enabling Virtru and providing you with detailed instructions on how to share your documents securely.
Military-Connected Benefits Drop-In Advising
One-on-one virtual advising with a School Certifying Official is available. You will be placed in a virtual waiting room until the meeting host invites you in. 
Schedule: Please check the calendar for dates and times. This calendar is updated by 9:00 a.m. if there is a change in the schedule.
Web Access: Join the meeting using this link.
Phone Access: Phone number +1 (669) 444-9171; use Meeting ID: 951 9600 8218; Passcode: 849481
Note: First-come first-served basis, 10 students maximum capacity based on limited resources. Although the Zoom meeting may appear "open" after these cutoff times, we will only be able to advise you if you entered the waiting room by the posted cutoff time and terms. If time runs out, you may join the next drop-in session. Please have your UCSC ID card or other photo ID ready.  If you don't have your photo ID, we can only provide general information.
Revised: 07/18/23