Ordering UCSC Transcripts
Document Management Fee
Information about the proposed document management fee by the Office of the Registrar is available here.
Order an Official Academic Transcript
Official academic transcripts can be ordered online by clicking the TranscriptsPlus button below. Transcripts delivered electronically are processed through Credential eScript-Safe, the official UCSC transcript agent.
Official UCSC transcripts are available exclusively in PDF while the campus has reduced services due to the temporary cancelation of in-person instruction. PDF electronic transcripts are available to students who attended in 1986 and later. For students who attended 1985 or earlier, please email registrar@ucsc.edu.
When ordering a PDF transcript for an institution, students should:

Confirm recipient institution is in the ordering system. To confirm, select the "Search our Recipient Table" when on the "Recipients" page of the order.
If recipient institution isn't in the order system, students need to select "Cancel This Recipient" and go back to the "Recipients Page" and select the "Enter Recipient Manually" option. 
For institutions not in the system, confirmation of an institution's email is up to a student to confirm. Once email address has been confirmed, select the "Myself" option on the "Recipients" page of the order, and enter the email address.

Transcript recipients able to receive a PDF electronic transcript are sent instructions on how to access the transcript through a secure site. Once accessed, the recipient has 24 hours to save the transcript file.
All transcripts include: courses, grades, degrees awarded, honors, and number of transfer credits. Transcripts with narrative evaluations also include evaluations of courses and an evaluation of comprehensive examination or senior thesis.
If you have a document to include with your transcript order, be sure to indicate that you have an attachment during the ordering process. The attachment can be emailed to the Office of the Registrar at registrar@ucsc.edu. When ordering a PDF electronic transcript, the document can be uploaded during the ordering process.
Students who have narrative evaluations can have them included with their official transcript for a fee. Students who do not have a UCSC GPA are encouraged to include their narrative evaluations with their transcript order.  For information about narrative performance evaluations, see the evaluations FAQs. Please contact the Office of the Registrar at registrar@ucsc.edu before ordering a transcript if this service is required.
The Common Application does not accept PDF electronic transcripts. Transcripts must be mailed directly to the college(s) with the completed College Transfer Report. Be sure to indicate you have an attachment when ordering your official transcript. Submit the report to your college adviser for completion. Rush Service is not available for transcripts including the College Transfer Report.
Transcript-Related Fees and Payments
All transcripts ordered online are assessed a $2.90 service charge. Students can pay during the ordering process by using a debit/credit card.
| | | | |
| --- | --- | --- | --- |
| Transcript Options | Processing Time (not mailing time) | Cost without evaluations* | Cost with evaluations* |
| PDF Electronic | 5-10 minutes* | $24 | Not available |
*Processing time barring technical difficulties
If you are uncomfortable placing an order over the Internet, you may call Credentials Solutions at 1-847-716-3005 to place your transcript request. There is an additional operator surcharge for placing orders over the telephone.
To order your official transcript click on the TranscriptsPlus button below.
Check the status of your order by clicking on the link below.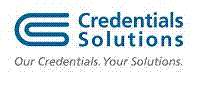 Mailing Time
First-class mail has no additional charge. Due to the large volume of mail moving through the U.S. Postal Service system each day, it is not possible to track First-class mail to confirm delivery. We cannot provide refunds or duplicate transcripts for orders that do not arrive. Always verify the recipient's address during the ordering process.
Express mailing has an additional charge of $25 per domestic address and $30 per international address. Tracking numbers are available by contacting registrar@ucsc.edu. Up to five transcripts may be sent to any one address.
Transcript Hold Options
You may request that your transcript be held until your grades, evaluations, or degree is posted to your record.
Grades and degrees can be viewed on MyUCSC at any time.
UCSC Extension Transcripts
Transcripts for UC Extension courses can be found at the UC Extension Student Services website.
Unofficial Transcript
If you attended UCSC in 1986 or later your unofficial transcript is available on MyUCSC. Students who attended prior to 1986 do not have access to an unofficial transcript.
Log into MyUCSC.
Choose the Student Center tile
In the Academics section, select Transcript:View Unofficial.
Click Go.
Select either Printable Transcript (PDF) or Viewable Transcript (HTML).
Click View Report.
The unofficial transcript appears in a pop-up window. If the pop-up window does not appear, disable your browser's pop-up blocker.
For assistance accessing your MyUCSC, email IT Services at help@ucsc.edu.
For more information about transcripts, please visit FAQs for Students: Transcripts.
Revised: 03/19/20